Seeking Treatment for Substance Use Disorder
Paying for Treatment
No matter your budget, there are services available.
It is common to need help paying for treatment. From government grants to public assistance, there are options to get you the financial support you need and help cover the costs of treatment.
Single County Authority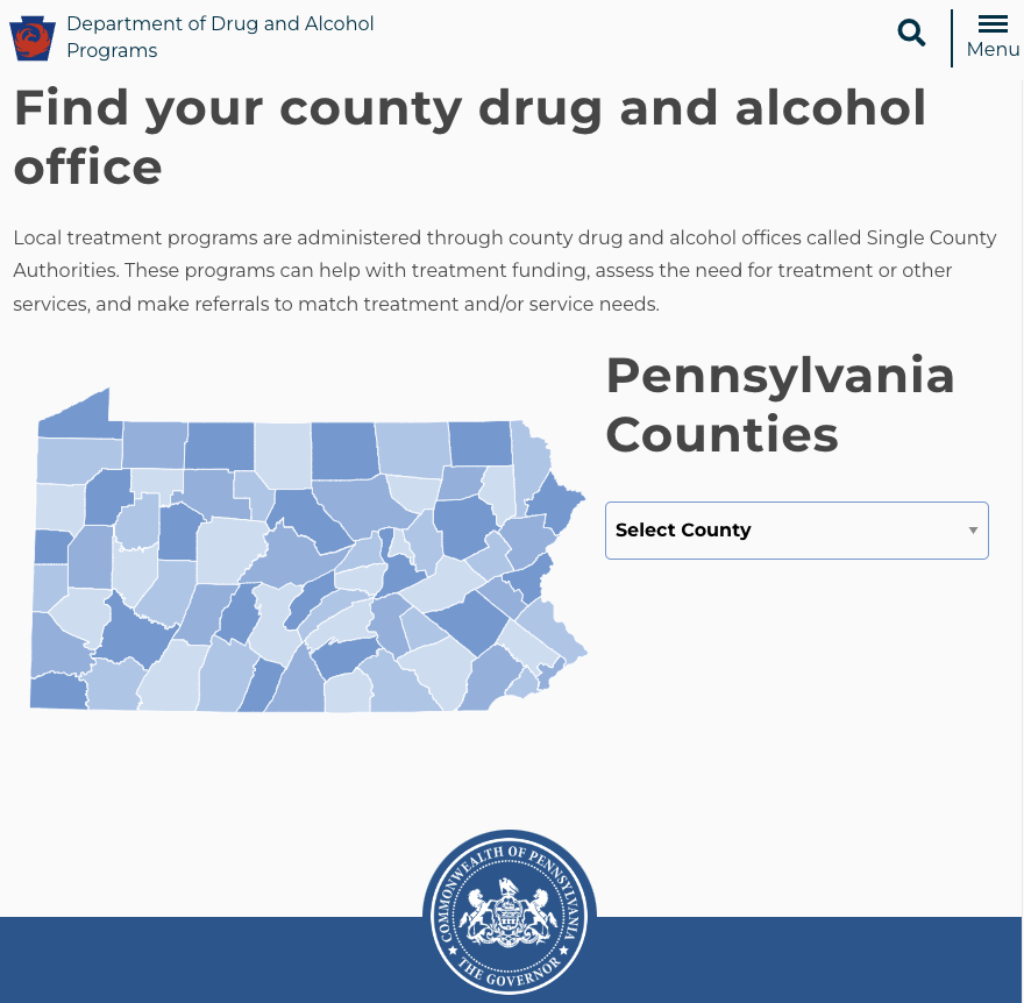 If you're a Pennsylvania resident, a great first place to start is your Single County Authority (SCA), which is your local drug and alcohol resource office. They coordinate and manage the delivery of drug and alcohol prevention, intervention, and treatment services at the county level. They also manage the disbursement of federal and state funding if you need financial support to afford treatment.

The Pennsylvania Department of Drug and Alcohol Programs (DDAP) has a search by county website available. Select your county name from the dropdown, or click your county on the map to see the SCA's name, phone number, website, and address. Contact your SCA get the resources you need to afford treatment.

Health Insurance
Health insurance plans generally cover the cost of treatment for substance use disorder (drug and alcohol addiction) and other mental health conditions. The particular health insurance plan that you have will determine how much of your treatment is covered by your insurance and how much you will be required to pay out-of-pocket. Check with your insurance provider to understand the details of what is covered under your plan.

Pennsylvania's alcohol and substance use treatment mandate law, known as Act 106, mandates certain minimum benefits. The Mental Health Parity and Addiction Equity Act (MHPAEA) of 2008 requires health insurers and group health plans to provide the same level of benefits for mental health and/or substance use treatment and services that they do for medical and surgical care. For more details, visit the Mental Health and Substance Use Disorder: Know Your Rights provided by the Pennsylvania Insurance Department.